By Arlo Hansen
Though Guam is admittedly a great destination for all things outdoors — water sports, sightseeing, or just strolling the beach — there's plenty of fun to be had indoors too. Just because it is raining cats and dogs outside doesn't mean that you're completely void of any fun activities. Here is our list for the top 10 activities to do during Guam's rainy season!
Pamper Yourself with a Spa, Beauty or Massage Treatment
Perhaps this weather is a blessing in disguise. It will give many of you the opportunity to get that spa treatment that you always wanted! Pamper yourself with a new 'do, pedicure, or massage. See our list of Guam's spas, saunas, and salons such as Entre Nous, Diskansa, or Salon Paradis!
Explore the Ocean at Underwater World
Located in the heart of Pleasure Island, Tumon, Underwater World has an awe-inspiring collection of  aquatic animals of all shapes and sizes such as sharks, turtles, manta rays, and much more! There is much to learn about these marvelous animals. Bring your resident or military ID for discount on admission.
Karaoke the Night Away
Not afraid to get up and sing your heart out without a care in the world? Invite your friends and family to join you at Leo Palace Resort (next to the bowling alley) for an evening of karaoke! Sing a range of songs from classic oldies to the latest pop hits in private rooms for $10 an hour. The karaoke rooms at Leo Palace Resort are open from 5 p.m. to midnight.
Get Sporty at a Bowling Alley
Just because it is pouring outside does not mean that sports activities are out. Hit the lanes and engage in a round or two of bowling! Take up some friendly competition at several venues on Guam such as Leo Palace Resort and Central Lanes in Tamuning.
Shop 'Til You Drop
Been eying a peculiar dress item or accessory? Or have you been toying with the idea of buying new furniture or appliances for your home? Don't waste time during this rainy season and treat yourself to something you want. Hit up some of the various malls and shopping centers on Guam! You could spend an entire day browsing the 60 boutiques and 20 cafes, bars, and restaurants at The Plaza Shopping Center in Tumon. Shop till you drop at Agana Shopping Center and then catch a movie there — all without getting wet.
Get Cozy at a Coffee Shop
What's more comforting than nursing a hot cup of coffee or tea at one of Guam's cozy coffee shops? Bring a friend, start a game of chess, or simply read that novel that's been on your bedside for the last month!
Channel Your Children's Energy at PlayPort
Kids driving you crazy being pent up inside? Take them to PlayPort at Agana Shopping Center! While the kids play, adults can enjoy the cafe where food and beverages are offered.
Ride a Roller Coaster at Funtastic Park
Want the thrill of an amusement park indoors? Be sure to check out Funtastic Park. It is located right inside Micronesia Mall in the back of the food court. Enjoy arcade games, a merry-go-round, and even a roller coaster! Both kids and adults will have a blast.
Brush Up on WWII History at a Museum
Brush up on Chamorro culture and WWII history by paying a visit to the Pacific War Museum. Open seven days a week from 9 a.m. to 5 p.m., the Pacific War Museum is the one place where you can truly learn and see Guam's role in the second World War. For more information, visit their Facebook page or call them at (671) 477-8355.
Break a Sweat with Zumba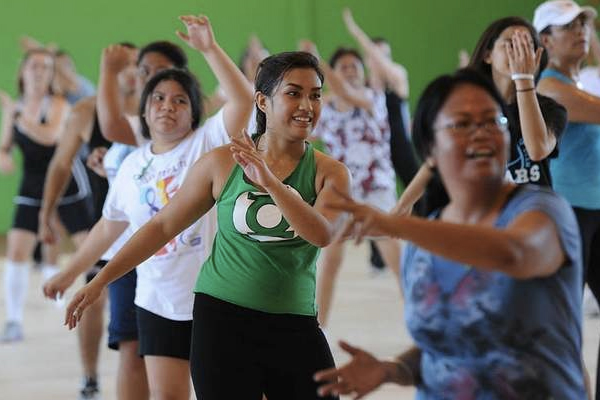 Don't let the rain keep you from your exercise goals. Get up, get active, and break a sweat as you engage in the latin sensation that is Zumba! Burn those calories at Micronesia Mall center court where free Zumba courses are offered every day at 6 p.m.
About Arlo
Originally born in Virginia, from his late childhood up to early adulthood, Arlo had the grand life changing experience of living in different countries around the globe. After graduating high school from the International School of Kenya, Arlo made his way to Guam, which has been his permanent home for the past three years. Arlo enjoys many things such as art, film, animation, and of course, food. While he does still have a knack for traveling to distant lands, Arlo is always keen on returning to his one true home, Guam.