Guam is a tropical island in the Western Pacific known for its beaches, villages, architecture, history, and hiking trails. Many tourists visit Guam every year to experience island life, explore its clear water beaches, and shop. Guam's tropical climate is hot and humid year-round, so you'll need to pack accordingly.
Layers
Guam can get very hot in the summer season. However, because of its tropical climate, you should still expect warm showers. The weather can be quite unpredictable so if you want to enjoy your break no matter what, it's a good idea to pack layers. You'll want a lightweight waterproof jacket and waterproof shoes at least. Light layers will allow you to stay cool and dry while exploring and enjoying the great scenery Guam has to offer. Shop now…
Sunscreen
The sun in Guam is incredibly powerful and without sunscreen, you could burn very quickly. Be sure to pack some with a very high SPF, even if you don't usually burn. Always apply at least 15 minutes before going outside and then regularly throughout the day, especially after going in the water. Shop now…
Sun Hats and Sunglasses
If you are traveling with children it's a good idea to pack a few sun hats, as they tend to lose them. Even if it's an adult only trip, you'll want to pack hats to protect you from the sun and help you to avoid sunstroke. Sunglasses with UV protection are also important, especially on the water where the sun reflects. Shop now…
Swimwear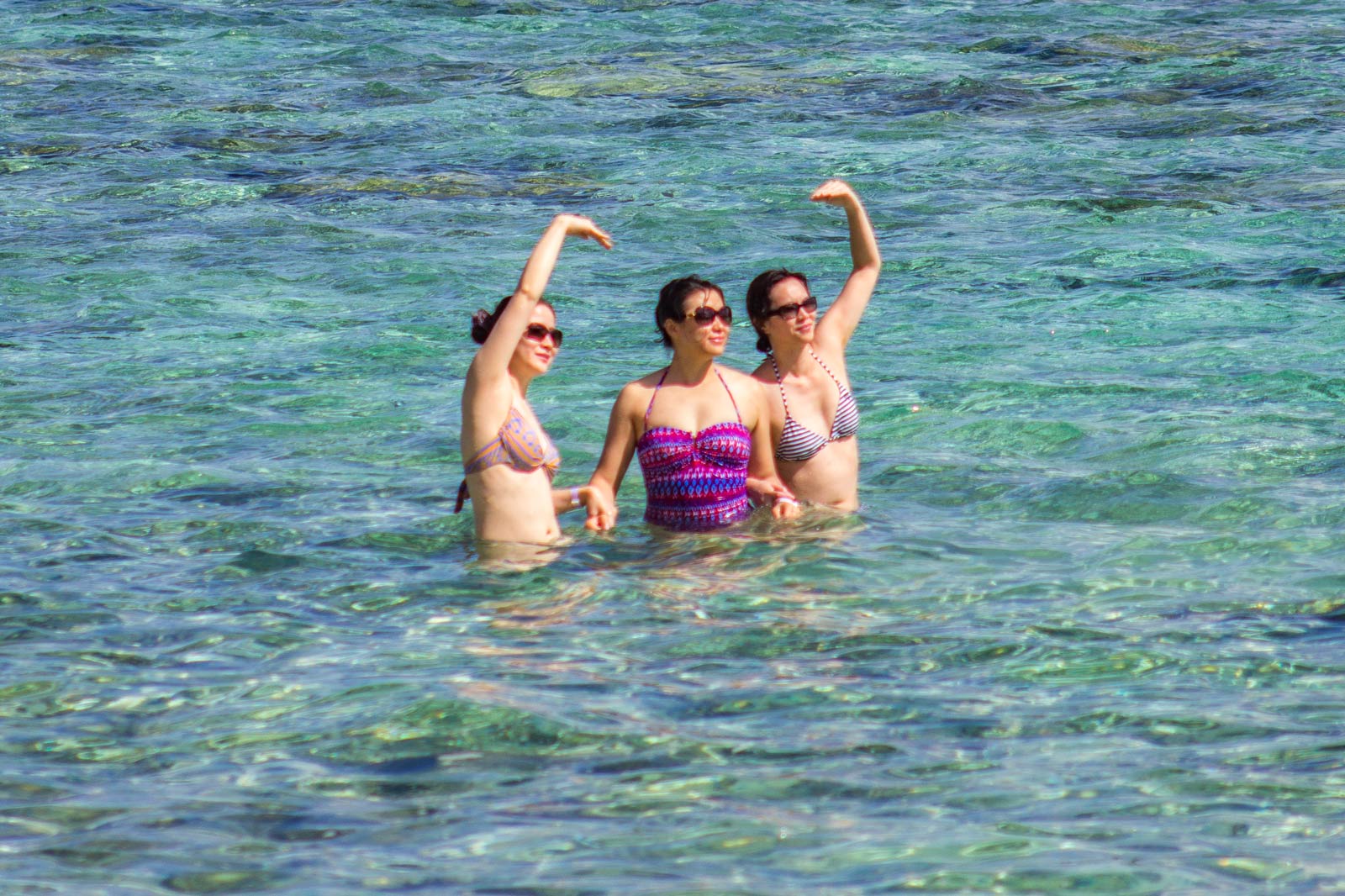 Guam offers gorgeous white sand beaches to lie on, as well as plenty of water sports and activities to try, so you will want to make sure you've got some great swimwear to help you to feel confident and comfortable. As you will be spending a lot of time on the beach or in the sea, it's a good idea to pack everyone at least two sets of swimwear for the trip. If you're going diving, you can rent body skins and wet suits, but it's always nicer to pack your own. For snorkeling or surfing, pack a rash guard to protect your skin from Guam's sharp coral.
Insect Repellent
Whenever you travel to a different country, especially one with a different climate, it's a good idea to pack insect repellent. Insect repellent is now available in sprays, gels, or even wipes so it couldn't be easier to use. Insects are often out more at night, so make sure that you protect yourself before going to bed. Shop now…
Electronics
While you may want to use your holiday as a chance to take a break from electronics you will probably want to take at least one gadget. Smartphones are often a must-have, but you may also want to consider taking a waterproof camera or phone protector to use while you're splashing around, snorkeling, or even diving. You may also want to take a tablet, game console, or e-reader to keep yourself or your family occupied on the journey. Whatever electronics you want to take with you, remember to pack your chargers, some headphones, and an adapter. Pick up a SIM card once you arrive on Guam to avoid costly roaming charges.
Currency
Guam uses the U.S. Dollar, so if you are traveling from the United States you won't need to worry about converting any currency. However, it is a good idea to protect your money. One way to do this is by taking a travel credit card. This can also help you to make sure you don't overspend while you are away.
Documents
Be sure to pack any documents you need in a safe folder in your hand luggage bag, so they are easy to find when you need them. This could include your passports, tickets, flight information and hotel booking documents. Double check with your airline and hotel to make sure you have everything that you need before you travel. Shop now…
Toiletries
Toiletries will be available in some shops and at the airport, but they could be much more expensive than at home, so try not to forget anything. The main things you will need are:
Toothpaste and brushes
Shampoo
Soap or shower gel
Deodorant
Medications
Antihistamines
Makeup
Face wipes
Hairbrush and bands
Try to think of anything you use day to day to help you make your own list.
Guam is a true tropical paradise and a great place to visit on a budget, so you will be sure to have a wonderful time. Just make sure you don't forget anything!