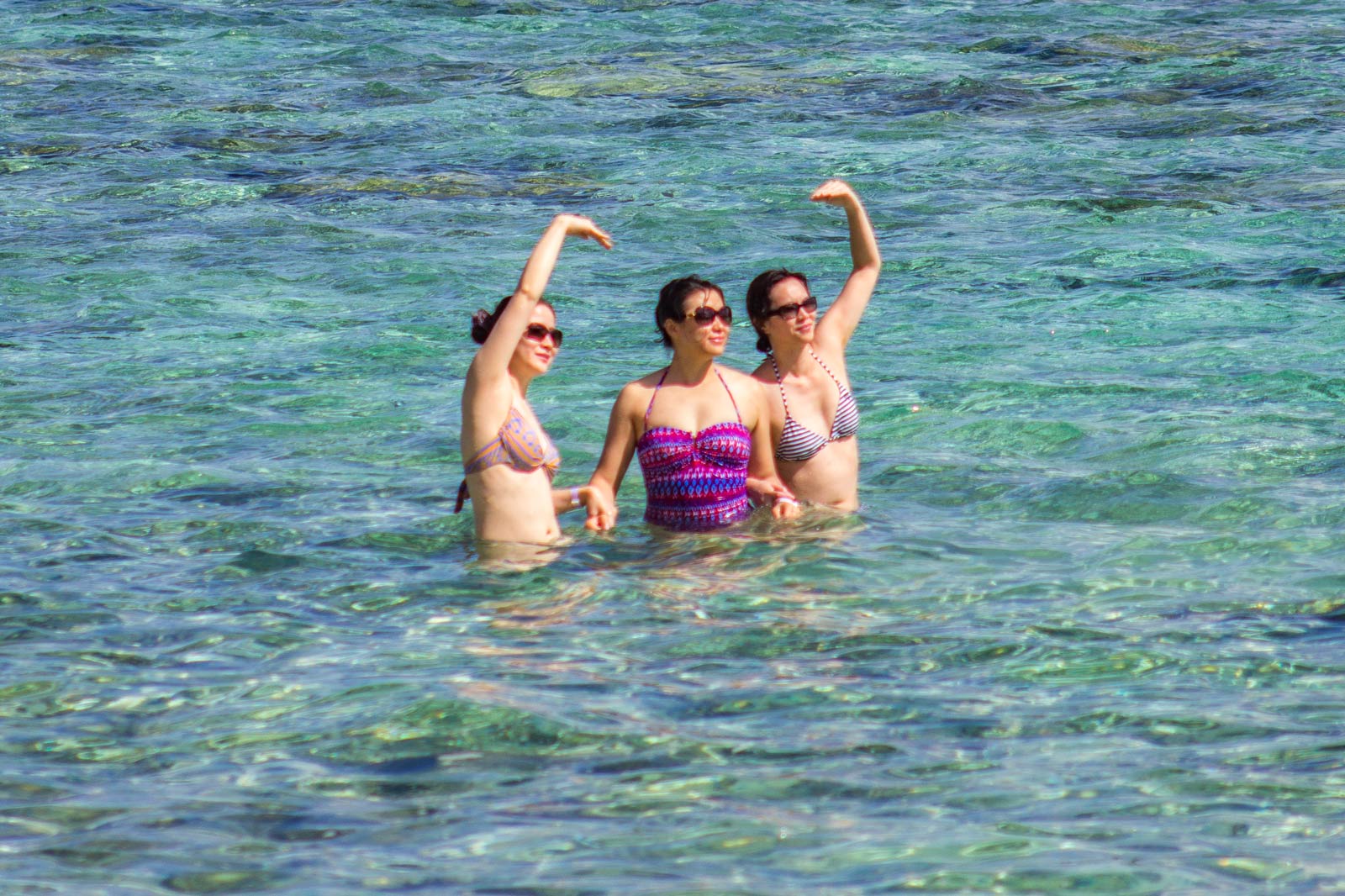 The gemstone of the Mariana Islands, Guam, is a striking tourist destination that offers a pristine marine journey, peaceful and very clean white sand beaches, and fascinating dive sites that dazzles both tourists and residents. With waters renowned for their turquoise color, this small island enjoys a favorable warm temperature for the whole year.
Because of its beautiful waters and friendly year-round weather, it makes an ideal paradise for enjoying water-related activities. Guam is the perfect island to satisfy your water adventure cravings while also making sure you experience fantastic food, accommodation, tourism, and many more.
As the highlight of your travel to Guam, here are top 5 water activities that you should never miss:
Kitesurfing 
Guam shouldn't be crowned as a water haven if they can't accommodate extreme water activities, particularly kitesurfing. If kitesurfing is on your bucket list, your travel to Guam is the best opportunity to try this activity.
If you're not aware, kitesurfing is an intense wind-motivated water sport where an individual holds a kite while riding a surfboard. Whether the Guam waters are calm or playful, tourists can kitesurf because it doesn't require surfing through huge waves. As long as there's water and wind, which Guam is abundant in, you're good to go.
Kitesurfing involves two activities demanding the right skills; that's why beginners can struggle when starting out. Before flying in the water by yourself, it's essential to have professional help first with lessons on how to kitesurf. Kitesurfing Advice is a great resource to help you get started with your kitesurfing journey. Once you get used to kitesurfing, this water activity is absolutely worth the try.
Snuba 
A hybrid of scuba diving and snorkeling, snuba is an exciting water activity to try if you prefer snorkeling wonders while still exploring what more the ocean has to offer. Snuba combines the best of both worlds, fulfilling the gap and crossing over the notable differences of snorkeling and scuba diving. If you've tried both activities and you're looking for a twist, then snuba is perfect for you.
For a snuba diving adventure, you can try your hand at it at Real World Diving Guam located in Hagatna. Once you're up for the experience, they'll provide you an ordinary scuba tank mounted to a raft, which moves along with your underwater movement. You're connected to a 20-feet airline, which allows you to choose a depth according to your comfort level: surface, mid-water, or bottom.
Without a doubt, the mid-bottom to the bottom region has the best view, featuring the schools of fish and multicolored corals of the Guam waters.
Banana Boating
For surface level fun with your family or best friends, banana boating is perhaps the friendliest water activity that individuals of all ages can try. Typically, a banana boat can accommodate six to ten people, which is the perfect size for a family, friends, or colleagues outing.
The Alupang Beach Club, or known by the locals as ABC, offers one of the best banana boating experiences in Guam, and also a particular location for marine sports. Since small children aren't allowed for banana boating, ABC has an optional add item called the Kids Banana Boat Tour accompanied by the Beach Front Facility.
Around ABC and Real World Diving Guam mentioned earlier, there are tons of surrounding locations to get immersed in the local experience and enjoy the staycation. Some accommodations and resorts are Hilton Guam Resort & Spa, Santa Fe Hotel Guam, and food places such as Caffe Cino, The Grille at Santa Fe Restaurant, and Sagano Restaurant, among others.
Dolphin and Whale Watching
Although it's not directly a water sport, you'll never taste the real experience of being in Guam without experiencing their dolphin and whale watching sessions. Dolphin and whale watching allow watchers to connect with marine animals and see a new perspective of marine life and nature in general. Provided that this activity is conducted with animal responsibility, dolphin and whale watching is a one-of-a-kind marine experience.
Visit the Fish Eye Marine Park, which is among the best dolphin watching tours in Guam. They use the vast, open sea and let the dolphins and other animals roam around freely. This excursion can also be added with Observatory Viewing and Chamorro Lunch Buffet to make the most of your Fish Eye tour in a day.
Waterfalls Dipping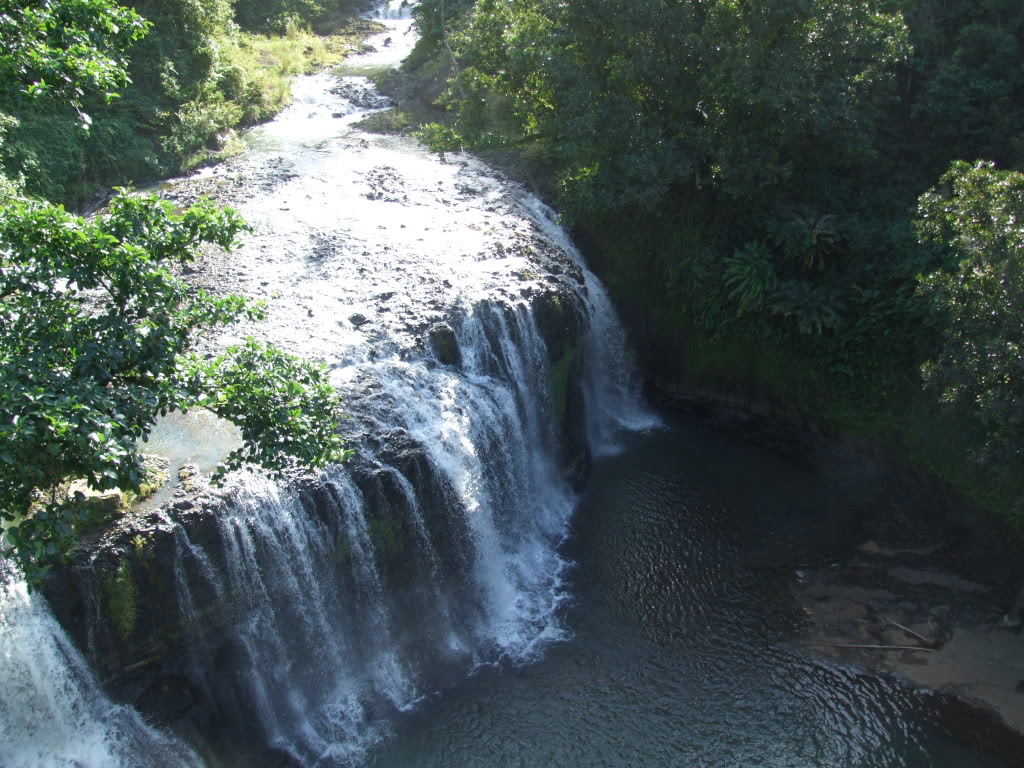 Lastly, explore the greeneries of their island and have a dip at their waterfalls. You can go on a hiking tour in Yona, Guam, with easy to moderate marked trails that lead you to their Tarzan Falls. For an exciting climb at the falls, try swinging on the ropes attached to the cliffs to get the authentic experience of being in the 'Tarzan' Falls.
Another beautiful waterfall is the Sigua Falls, which takes the unfiltered beauty of nature. Before getting to see the falls itself, you should explore the jungle in Nimitz Hill with an overlooking view of the Agana Bay.
Final Word
Being situated in the tropical Pacific Ocean and near the deepest parts of the planet's oceans, Guam is truly an exotic paradise to explore. Instead of being intimidated by the mysterious waters, Guam utilized its strategic location to boost its marine tourism, encouraging bold travelers to take a dip and fly into their waters. On your next trip to Guam, make sure you spice up your travel by trying out kitesurfing, snuba, banana boating, dolphin and whale watching, and dipping in the waterfalls. Are you planning your next trip to Guam?