Blog
Super Bowl Monday Parties
It's the media event of the year and you don't have cable. Not to fear, there are many bars and restaurants opening their doors early for Super Bowl Monday. Pull on your jersey and stretchy pants (you know you'll be snacking… a lot) and head to any of these fine Guam establishments to watch The Big Game.
The pre-game show starts at 9:00 a.m. on KUAM Channel 11 Guam.
The Green Lizard Bar & Cafe
This breezy Tumon bar opens at 8 a.m. with plenty of great spots from which to cheer on your favorite team — the lower patio with two screens and a big screen on the upper deck. A $30 breakfast/lunch special includes bacon egg wraps, pupus, and burger sliders. Lunch at 11 a.m. includes BBQ football fiesta, ribs, chops, and red rice. The bar and cafe will be open all day with coffee, fresh fruit smoothies, margaritas, Mojitos, and chicken and beef wraps.
Mermaid Tavern
Agana's coziest tavern offers happy hour prices for bar items and a special breakfast menu. Doors open at 8:30 a.m. Is it ever too early for fish 'n chips?
Mac & Marti
The tailgate party begins at 8:00 a.m at this Tumon cigar bar. Enjoy beer and burgers.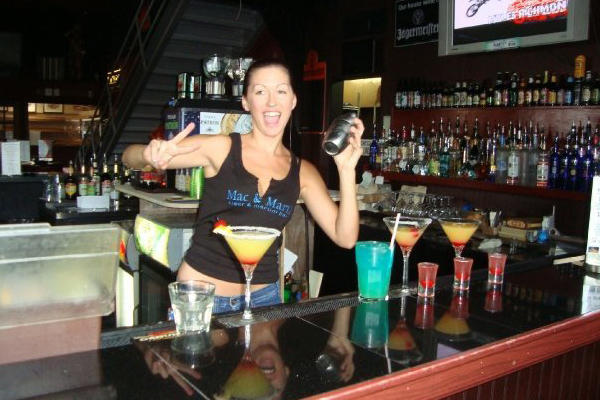 Chili's Bar & Grill
Doors open at 8 a.m. at this classic American hangout. Specials include $2 Miller Lite and MGD bottles, $5 Skyy Vodka Bloody Marys, and $9 bacon fried rice with eggs and bacon. Breakfast menu available until 11:00 a.m.
Tower of London
This smoky English pub in Tumon opens at 8:00 a.m. on Game Day with bloody marry specials and an appetizer menu.

Where are you going to spend Super Bowl Monday?