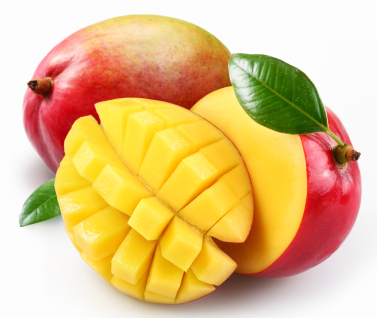 Every single year, I anticipate the arrival of the luscious sweetness of my favorite island fruit, the mango. I must not be alone, because the Annual Mango Festival just keeps getting bigger! More on that later.
Throughout Guam, the magnificent mango trees dot the island from one end to the other. Perhaps you've driven by and not even noticed, but they're literally everywhere, in all shapes and sizes.
Have you had your mango quota yet? If not, I invite you to stroll through some of the local fruit and veggie stands to pick up a few. Of the several varieties found on Guam, my all time favorite is the local carabao mango — fully ripened, quite sweet and very juicy. If you prefer a tarter mango, you may like yours a little less ripe and still firm. Many locals pickle mango and sell them in jars. Most likely your  nearest village store will have a jar on the counter. Whatever your taste, Guam has plenty of mangos to go around. Just make sure you get yours while they're still in season.
Not sure what to do with a mango? Wash, peel, and eat! Repeat as desired. Blend with bananas and ice, mix in with desserts, no-bake cheesecakes, make mango sorbet, mango bread, mango cake. Or, how about a platter of mango-lime salsa and shrimp? Possibilities are endless. Mango margarita anyone? Ooooh, I might need to make a trip to the kitchen!
How about a dozen or so mango cheeks, some tequila, calamansi or lime, ice, a bit of sugar syrup and blend, pour into chilled glass?
Listen to some summertime music, sit outside at about 5:30 or 6:00 p.m. and unwind. Perfect your own island style downtime.
Okay, now, how about that mango festival I mentioned? Well, fair warning, it gets packed. Go early so you get the best offerings. Because this is a popular event, it gets crowed and hot; shorts and a hat will help. A feast for the eyes as well as the palate, you'll try mango smoothies, mango jelly, and see an array of color and texture. This year the Sixth Annual Agat Mango Festival is to be held June 9 and 10.
Kym Pangelinan has lived on Guam for 27 years, moving to the island with her Chamorro husband shortly after the fish head debacle. She is a happily married mother of three. Knowing what it's like to be FOB/FOP (fresh off the boat/fresh off the plane), Kym shares her humorous insider quips and tips.